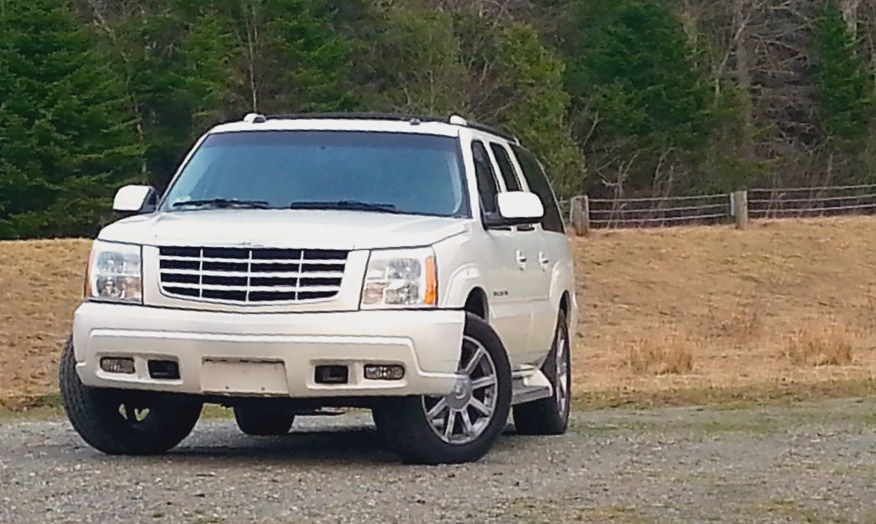 Selecting the Right Conversion Kit
COST-EFFECTIVE ALTERNATIVE
For vehicles equipped from the factory with an air, hydraulic self-leveling, or electronic suspension system, a failed system can be an expensive repair. Installing a Monroe® suspension conversion kit is a cost-effective alternative to replacing the original equipment system, and allows you to convert these types of suspensions to a mechanical suspension setup.

When installing a Monroe conversion kit on your vehicle, selecting the right kit for your application is imperative. For some applications, Monroe has multiple kits available – which kit you choose to install depends on the type of suspension that came on the vehicle. Please note that the issue that is causing the warning message will determine the success of the conversion kit in solving the issue. Learn the steps you should take to ensure that you select the right conversion kit for your application.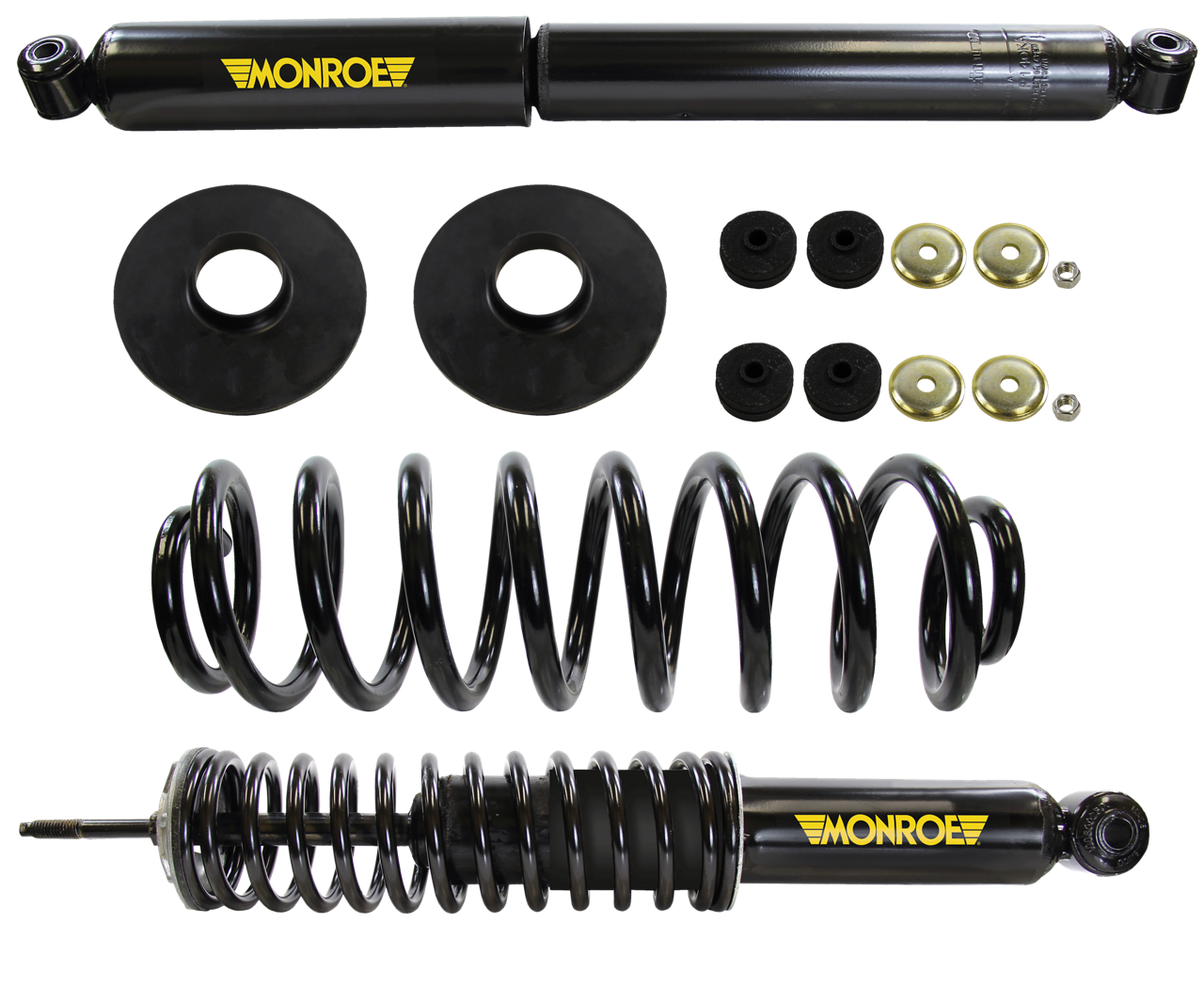 Step 1 – Determine Suspension Type
Knowing the type of suspension on the vehicle is the first step to getting the right conversion kit. Some manufacturers use codes to make it easy to identify what kind of suspension the vehicle came equipped with from the factory; for example, General Motors uses Regular Production Options (RPO) codes. (Learn more about the RPO codes that GM uses on Chevrolet and GMC vehicles.) Other ways to determine what type of suspension is on the vehicle includes physically inspecting the suspension or checking with the dealership who can use the VIN number to determine the type of suspension.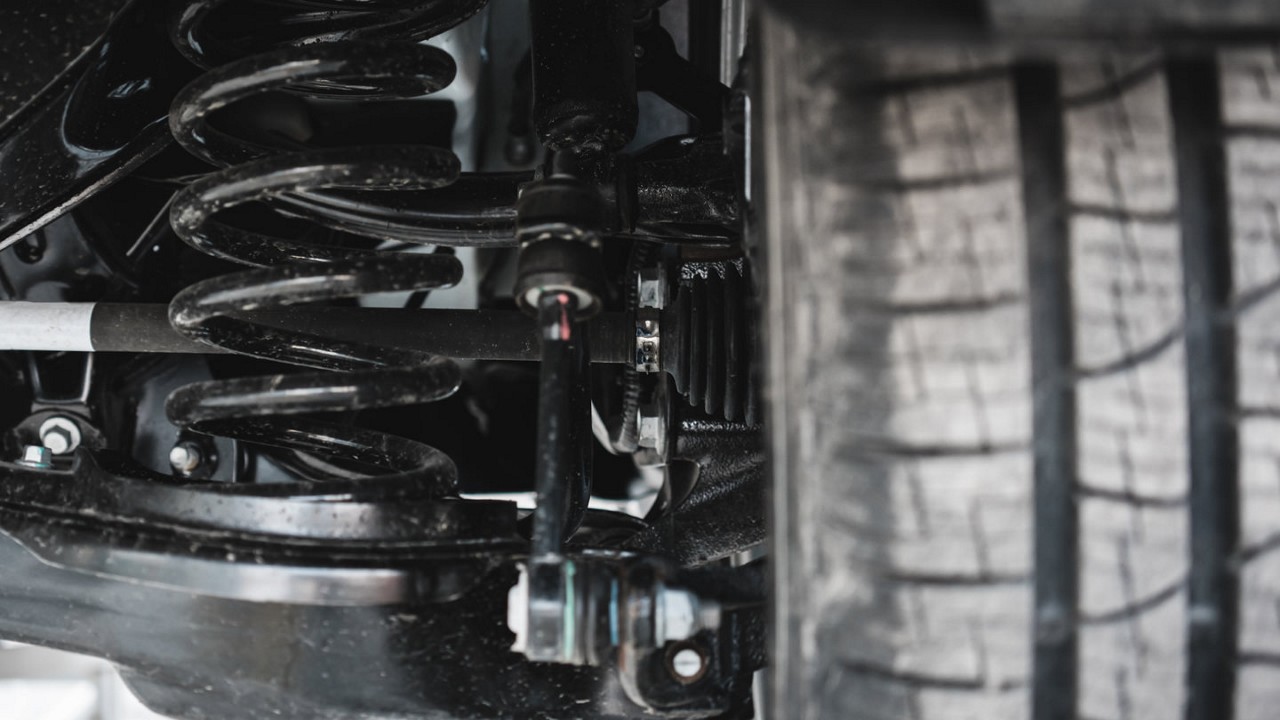 Step 2 – Identify Cause of Suspension Problem
Prior to choosing a suspension conversion kit, it is important to identify the reason why the vehicle is having issues with the suspension. While it can be tempting to install a suspension conversion kit when you see the electronic suspension light come on, the light could be triggered by a different issue. You need to know the underlying issue to ensure that you truly resolve the root cause, and if warranted, get the right conversion kit to ensure that replacing the suspension will resolve the issue.
Start by scanning the vehicle with your OBDII scanner and take note of any trouble codes that come up. Be sure to go to the Body Control module and look for air codes, height sensor not working, air shocks aren't leveling or similar codes.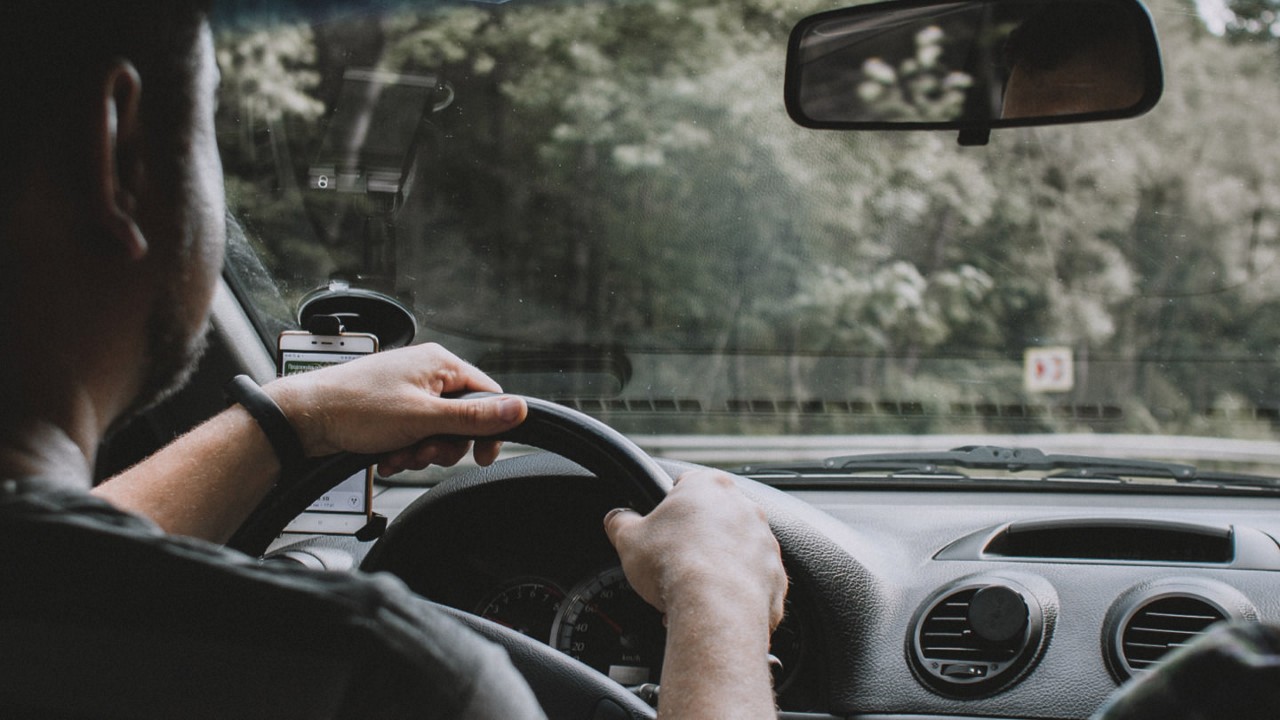 Step 3 – Select the Right Part for the Application
Armed with all of the information that you gathered in the first two steps, you'll be able to select the right suspension conversion kit to solve your suspension issue. If you have any questions on which Monroe suspension conversion kit is right for your application, call the Garage Gurus On-Call Technical Line at 1-800-325-8886.
FEATURED CONVERSION KITS *

MONROE PART
APPLICATION
CONVERSION KIT TYPE
90004C

2011-2003 Ford Crown Victoria

2011-2003 Lincoln Town Car

2011-2003 Mercury Grand Marquis

Air Spring to Coil Spring

90005C1

90005C2

1997-2002 Ford Expedition

1998-2002 Lincoln Navigator

Air Spring to Coil Spring

90010C1

90010C2

1997-2002 Ford Expedition
Air Spring to Coil Spring

90006C1

9006C2

1998-2002 Lincoln Navigator
Air Spring to Coil Spring

90008C1

90008C2

1994-1996 Cadillac DeVille

1991-1996 Cadillac Eldorado

1994-1996 Cadillac Seville

Active to Passive Conversion Kit
90009C

1994-1999 Cadillac DeVille

1997-2002 Cadillac Eldorado

1993-1997 Cadillac Seville

Air Shock to Load Assist Shock Conversion Kit
90012C

2002-2006 Cadillac Escalade

2002-2006 Chevrolet Avalanche

2000-2006 Chevrolet Suburban/Tahoe

2000-2006 GMC Yukon

Active to Passive Suspension Conversion Kit
90025c

2002-2006 Cadillac escalade

2002-2006 chevrolet avalanche

2000-2006 chevrolet suburban/tahoe

2000-2006 gmc yukon

shock absorber conversion kit

* This chart includes a selection of featured applications; additional application coverage data is available using the Find My Part Tool.

---
The content in this article is for informational purposes only. You should consult with a certified technician or mechanic if you have questions relating to any of the topics covered herein. Tenneco will not be liable for any loss or damage caused by your reliance on any content.
---