About Us
Monroe® is one of the global automotive industry's best known and most trusted brands, delivering innovative original equipment and aftermarket ride control solutions - including shock absorbers, struts, and steering and suspension components - to several generations of professional technicians and vehicle owners.
This heritage, with more than 100 years of delivering leading-edge products for passenger cars, light trucks, SUVs, buses, vans, severe service applications and commercial vehicles, has made Monroe a leading brand among vehicle manufacturers, service professionals and consumers worldwide.

Globally Recognized
Monroe helps bring innovative solutions to the aftermarket as each new generation of original equipment ride control technology will eventually become an aftermarket service opportunity. As a premier supplier of OE ride control products to vehicle and equipment manufacturers worldwide, we've helped establish a standard of excellence for product reliability, endurance and ride and handling performance. Our global OE leadership is more than a quality advantage – it also helps ensure quality replacement products are available for virtually every popular vehicle model, at every stage of its service life.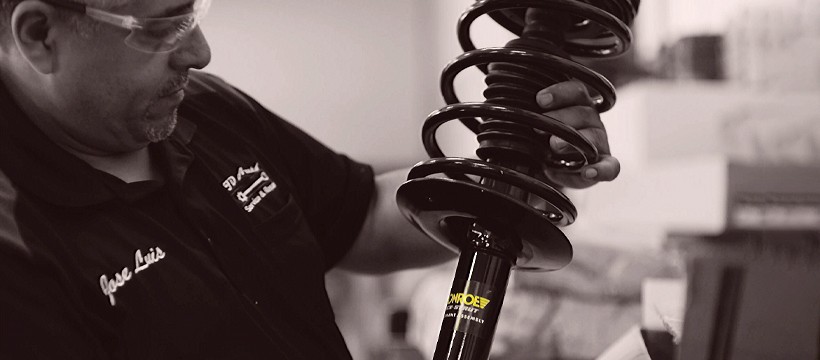 Most Preferred
---
Shocks and struts brand by technicians (2019 & 2020 IMR study- US).
67,000 +
---
Hours invested annually into research and development for shocks and struts.
OE Pedigree
---
More than 73 million shocks & struts manufactured for OEMs globally in 2019.
1 Billion +
---
Global vehicles covered between OE and Aftermarket offerings.

Full Line of Ride Control Solutions
Monroe also means choices, offering application-engineered designs specific to each vehicle drivability and performance profile addressing operating requirements, life cycle stage and use case.
Whether you are servicing a vehicle to improve performance and drivability, upgrading to handle light hauling and towing, in it for the high mileage, long haul or simply looking to keep your vehicle running to get from point A to point B, Monroe offers a full portfolio, built different with you in mind:
Premium-level ride control solutions engineered and manufactured to help restore or exceed each vehicle's "like new" ride and handling characteristics.
Mid-level technologies for outstanding performance, reliability and value.
Quality products that offer reliable, economical performance on older vehicles.
Engineered & Tested to Strict Performance Standards
Every member of the Monroe team understands that the last thing a shop owner or technician wants is a customer comeback related to ride and handling performance. Our full line of aftermarket ride control products - from the internal valving technologies to springs and top-mount components - are designed and tested to strict performance and durability standards specific to each vehicle ride and handling profile:
Bi-frequency & fatigue tested for durability.
Climate tested in environmental chambers.
Tested in anechoic chamber to meet OE noise level standards.
Exclusive cyclical salt spray corrosion tested.
Fit-Checked and ride-validated on vehicles in real world environments.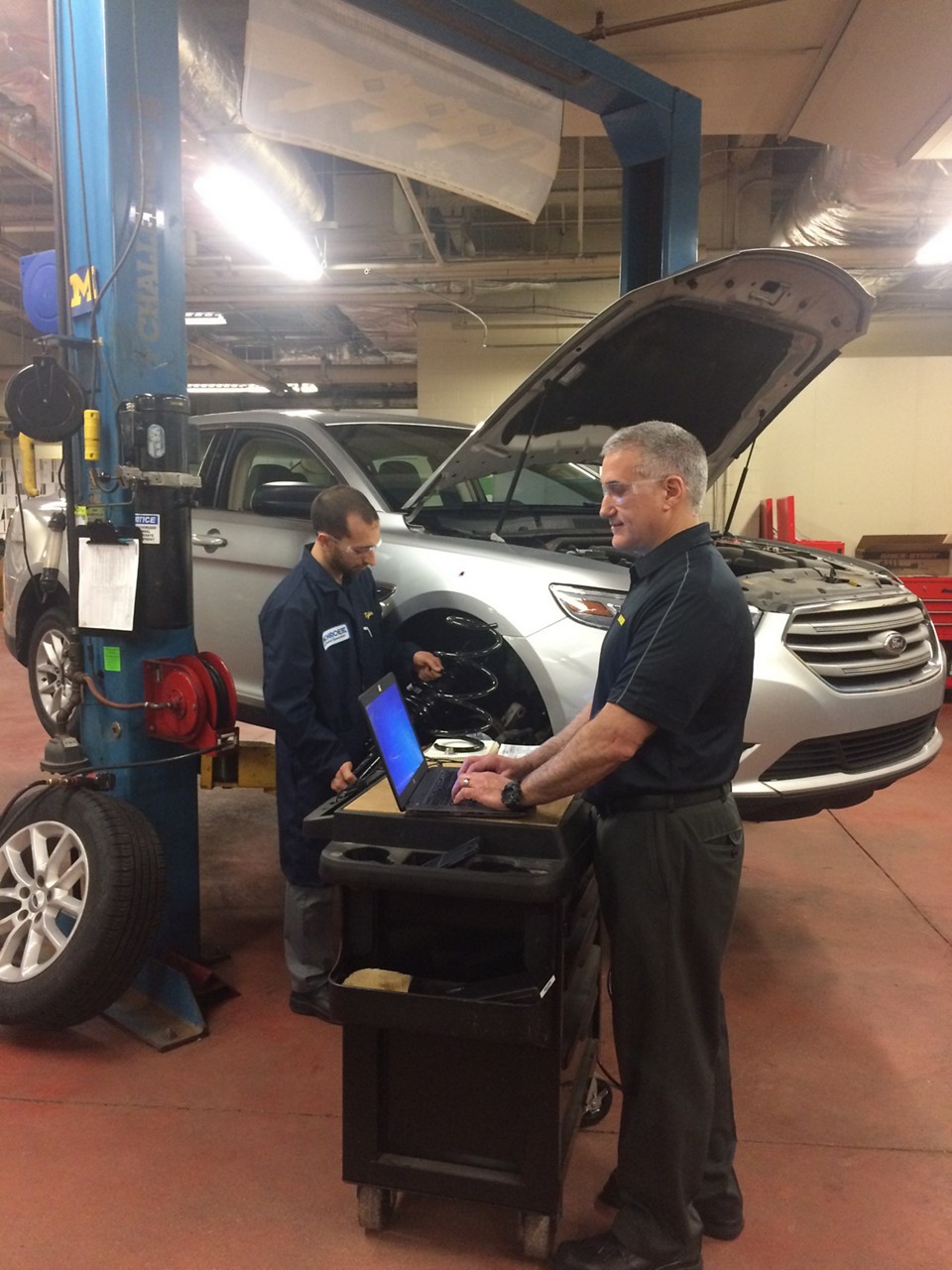 Monroe is a trusted business partner to vehicle parts providers and their customers, offering industry-leading application coverage, world-class technical training, innovative marketing programs and a broad portfolio of business-building tools.
Founded in 1916 in Monroe, Mich., by mechanic and entrepreneur August F. Meyer, the business that eventually became Monroe Auto Equipment Company initially manufactured tire pumps for the owners of early automobiles. Meyer soon added a partner, local Dodge motorcar dealer Charles S. McIntyre, whose industry knowledge helped cultivate demand for the company's self-oiled, single-barreled pumps.
By 1926, Meyer and McIntyre had turned their attention to a larger opportunity – the demand for increased driver comfort and control. Later that year they introduced the first Monroe "Shock Eliminator," which soon replaced the unwieldy carriage springs on many passenger vehicles. Nine decades and millions of customers later, the Monroe brand has become a globally recognized standard of innovation and product excellence within the ride control category.
Where to buy
Find Monroe Parts Near You
Products
Quality Shocks, Struts and Assemblies
Warranty
Buy with Confidence