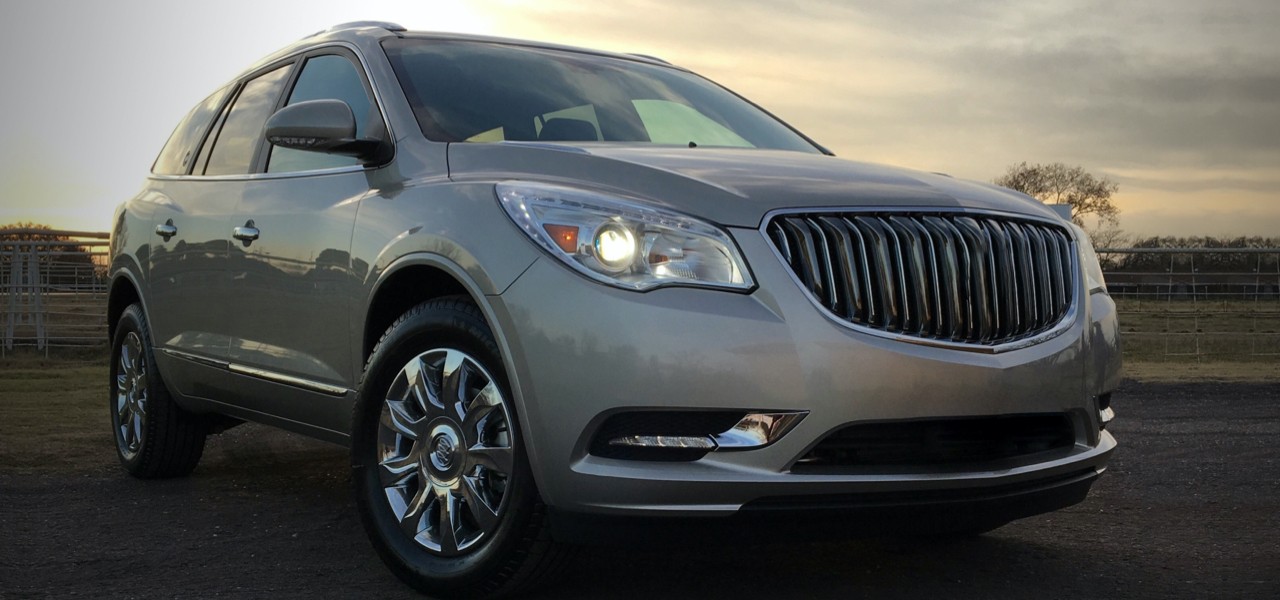 Shocks 101
Shock & Strut Assembly Buying Guide
Making The Right Shock & Strut Assembly Decision
Properly functioning shocks and struts are key to the safe operation of your vehicle. Designed to deliver a smooth ride and ensure your steering, stopping and stability aren't compromised, shocks and struts also work to help prevent suspension parts, brakes, and tires from wearing out prematurely.
If you notice the ride and handling of your vehicle isn't what it used to be, worn shocks could be the culprit. But which shock or strut is right for your vehicle? Selecting quality shocks is an important decision; the integrity of your vehicle and your safety are at stake. Check out this Monroe® shock and strut buying guide to help you make the right choice.
Factors to Consider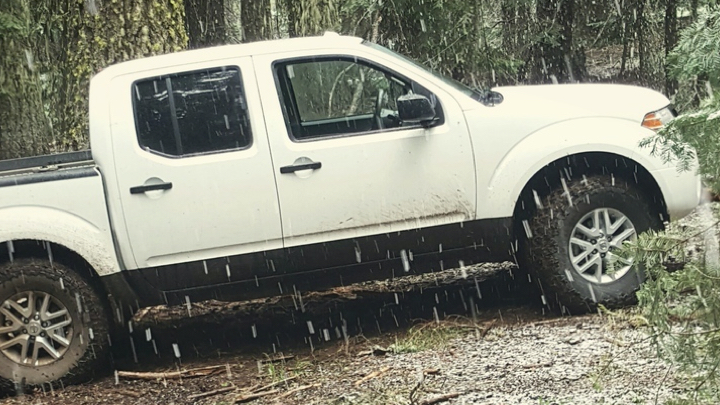 From what you drive to where you drive, there are many factors that go into selecting the right Monroe shocks for your vehicle. Taking the time to assess your driving habits and the conditions under which you drive will go a long way to help you pick the right struts:
Vehicle – What kind of vehicle are you driving? A vehicle used for commuting around town has different needs than a vehicle used to tow or haul.
Terrain – What type of environment do you drive in? Are you dodging potholes? Are the roads paved or do you find yourself on more gravel and dirt roads? These conditions all can affect your choice.
Tow or Haul – Do you use your vehicle to tow or haul a heavy load? Do you consistently load your vehicle down or is it more sporadic? Towing a trailer or boat or loading up the bed of your truck places a strain on your shocks and determines the type of performance and tuning you need.
Deteriorating Ride Characteristics – Notice your vehicle riding lower than it used to? Starting to hear a noise coming from the suspension? It may not only be the strut that is worn but also the springs or strut mount itself. A complete strut assembly includes the replacement strut preassembled with strut mounting plate and coil spring to help restore original ride characteristics.
Price – Are you willing to spend money on an expensive air suspension system or would you rather convert your ride at an effective cost?
Choosing the Right Shock, Strut or Strut Assembly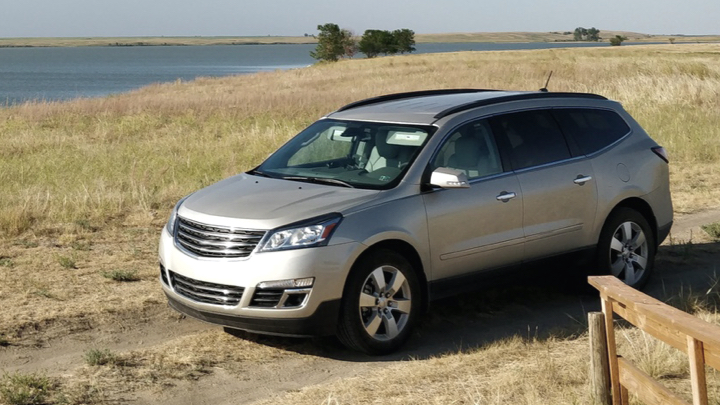 Now that you've considered the driving conditions you experience, use this information to pick the Monroe replacement unit that is right for you and your vehicle. Whether you're looking to restore your vehicle to factory quality, need an upgrade to handle hauling and towing, or simply want to keep your ride on the road, Monroe has the right shocks and strut assemblies you need for your vehicle.
Restore your vehicle back to OE-quality ride performance and drivability with these quality Monroe products; you'll feel the difference in the ride and handling.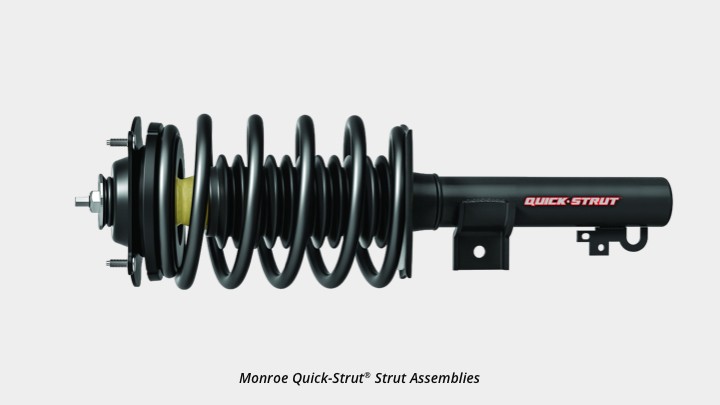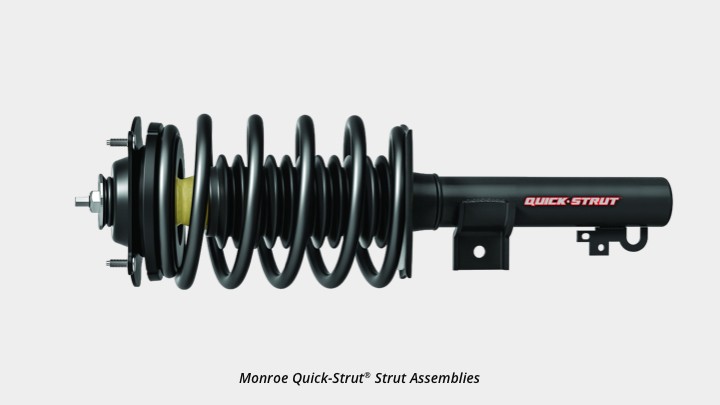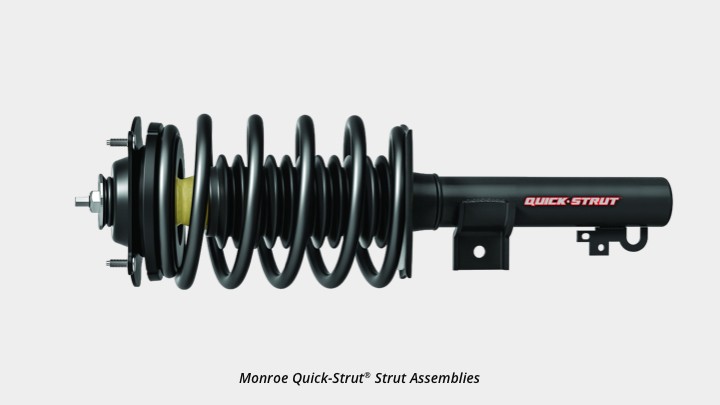 Monroe Quick-Strut® Assembly
Featuring a vehicle-specific design, Monroe Quick-Strut assemblies are fit checked, ride tested and engineered to restore factory ride height and ride performance. They include all required components to complete a strut repair in a single, fully-assembled unit.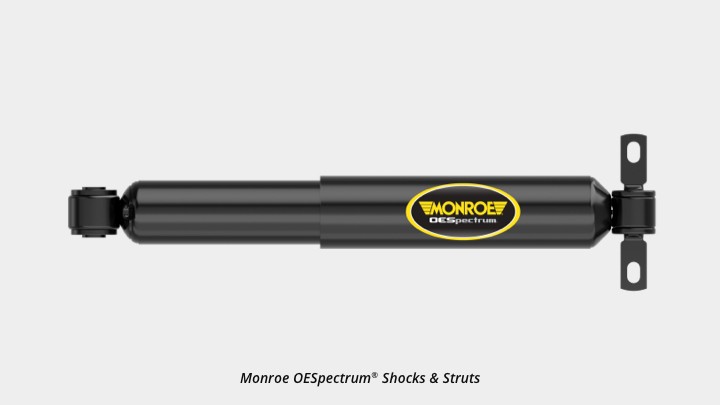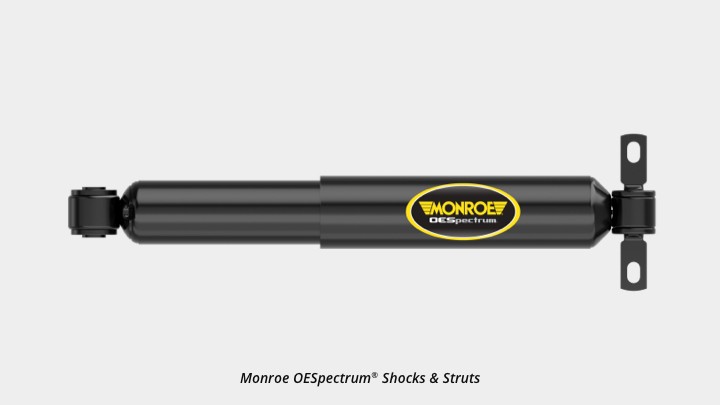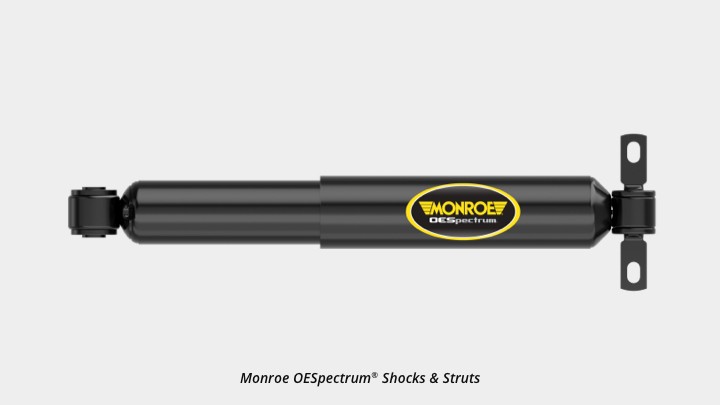 Monroe OESpectrum® Shocks & Struts
Designed to restore a vehicle's original factory drivability and performance, Monroe OESpectrum shocks and struts feature application-specific technology to provide an exceptional level of handling precision and control while filtering out noise, vibration and harshness.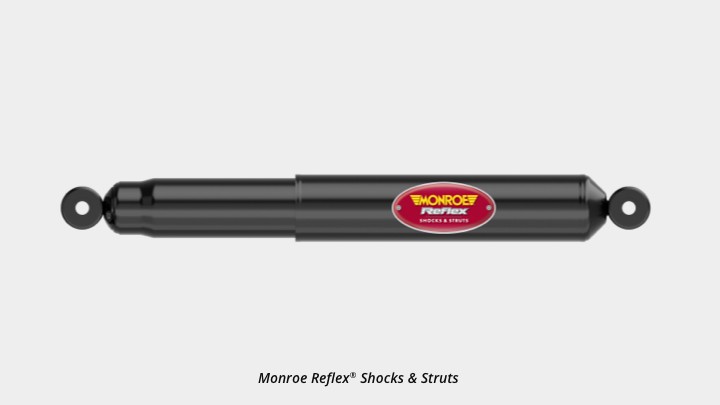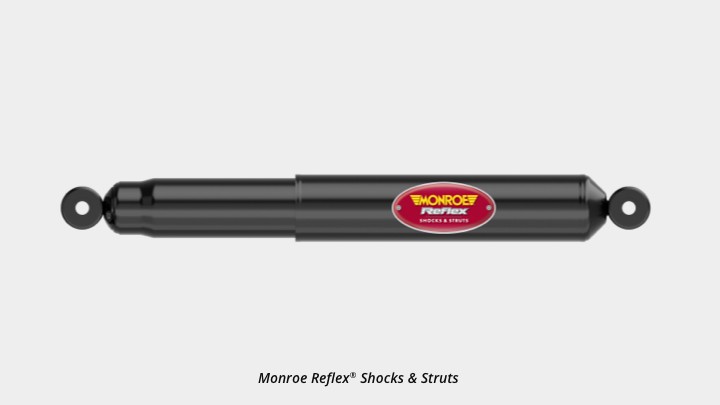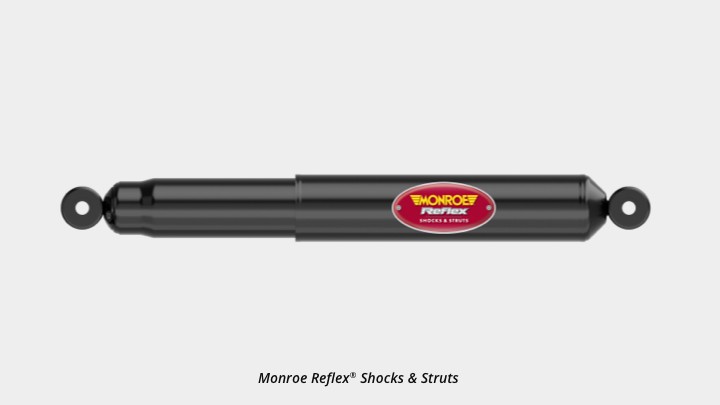 Monroe Reflex® Shocks & Struts
Ideal for larger light trucks, SUVs and other vehicles with a higher center of gravity, Monroe Reflex shocks and struts automatically adjust the unit to absorb impact, helping reduce vehicle roll and dive.
Which Restore Your Ride Shock or Strut is Right for Me?
Whether you're towing a trailer or hauling a heavy load in the bed of your truck, you need shocks and struts that work as hard as you do. Upgrade your vehicle with these Monroe shocks and struts to help carry the load.
Which Carry the Load Shock or Strut is Right for Me?
Looking to get more miles from your vehicle? These Monroe products are designed and manufactured to meet our Monroe engineering expectations, giving you the products you need to keep your vehicle on the road.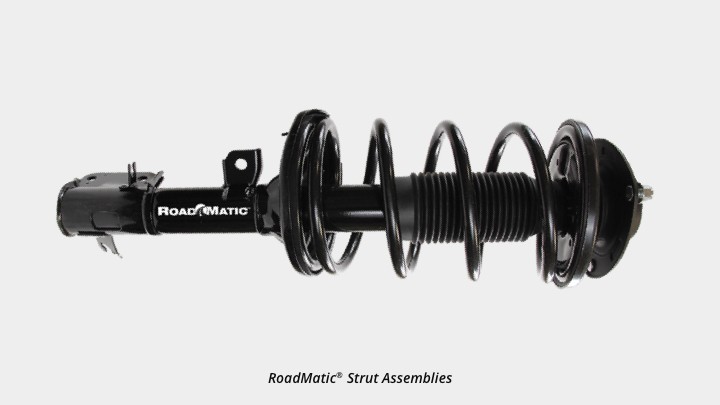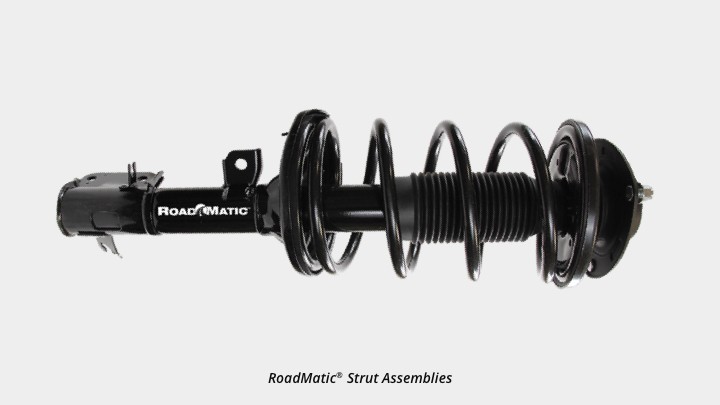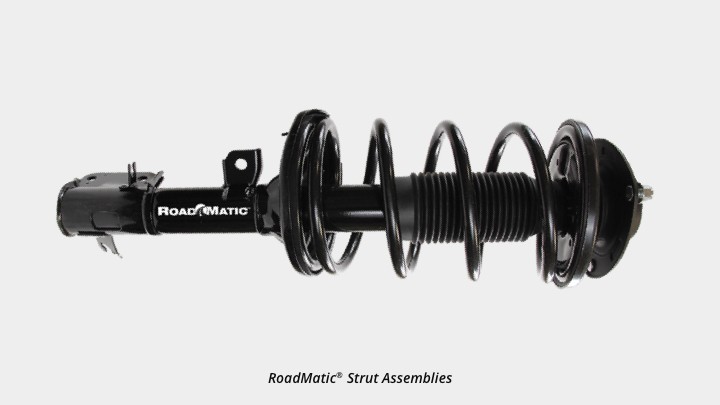 RoadMatic® Strut Assembly
Includes all required components for a complete strut repair in a single unit. RoadMatic strut assemblies meet OE specifications and reduce installation time, eliminating the need for a spring compressor.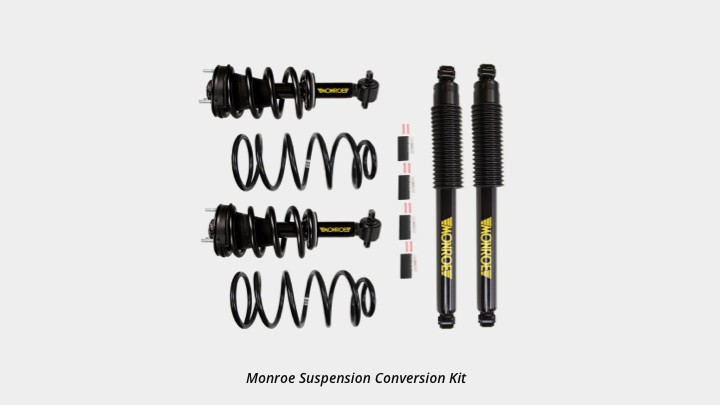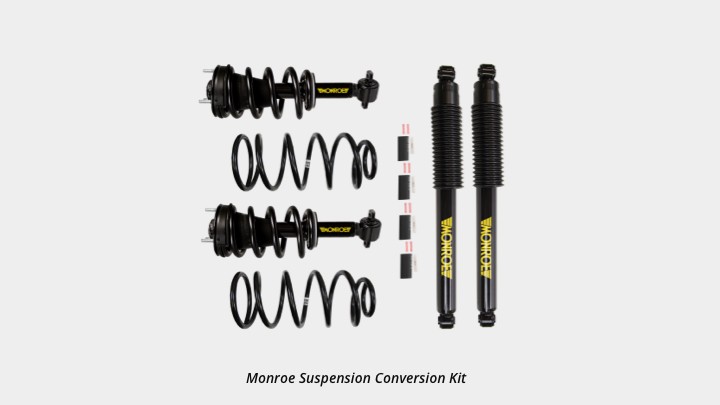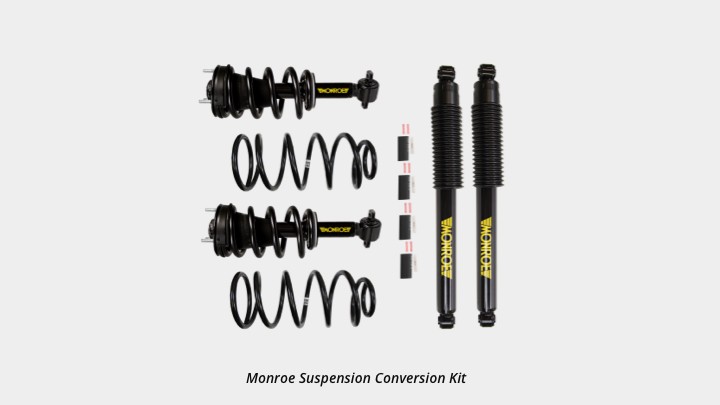 Monroe Suspension Conversion Kit
Convert a vehicle's factory-equipped air, self-leveling, or electronic suspension to a conventional suspension with a Monroe Suspension Conversion Kit. Includes premium components - application-tuned conventional Monroe unit, coil spring(s) and hardware.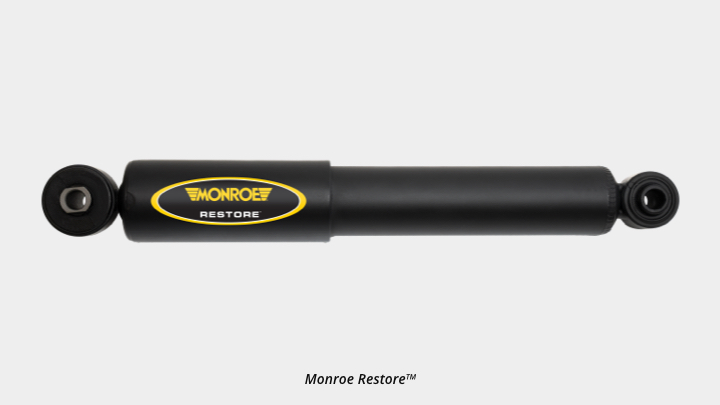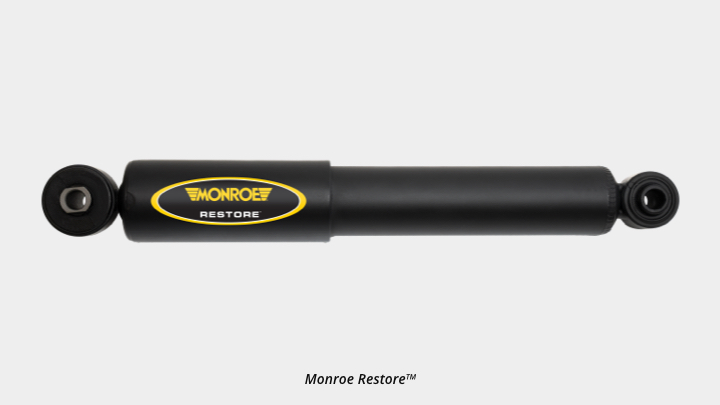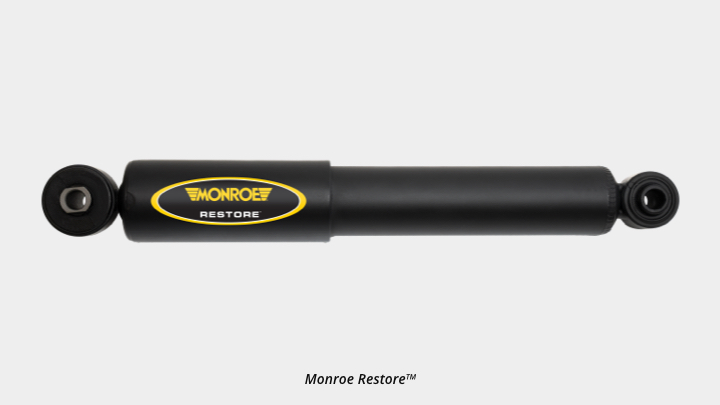 Monro-Matic® PLUS Shocks & Struts
Equipped with a nitrogen gas charge, Monro-Matic® PLUS shocks and struts feature Velocity Proportional Valving (VPV) technology for improved comfort at an economical price.
Which Extend Your Ride Shock or Strut is Right for Me?
*Does not support weight, helps improve control when under load.
**Capacity is limited by vehicle suspension, tires and transmission. See vehicle owner's manual for details.
---
Learn more about quality shocks, struts, and strut assemblies, find the right car part, or find a local repair shop today.
The content in this article is for informational purposes only. You should consult with a certified technician or mechanic if you have questions relating to any of the topics covered herein. Tenneco will not be liable for any loss or damage caused by your reliance on any content.