ServiceGram Vol. 1, No. 1
Understanding No or Slow Rod Extension in Shocks & Struts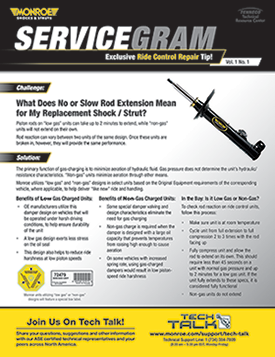 Challenge:
What Does No or Slow Rod Extension Mean for My Replacement Shock/Strut?
Piston rods on "low gas" units can take up to 2 minutes to extend, while "non-gas" units will not extend on their own. Rod reaction can vary between two units of the same design. Once these units are broken in, however, they will provide the same performance.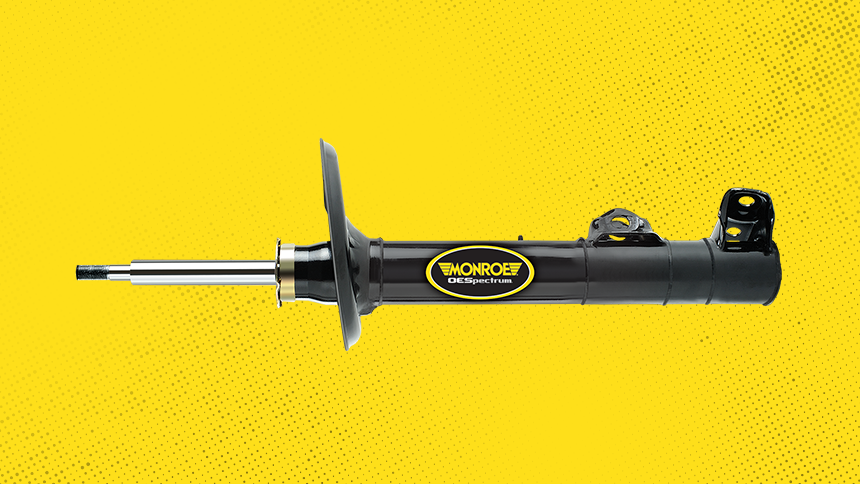 Monroe® units utilizing "low gas" or "non-gas"designs will feature a special box label.
Solution:
The primary function of gas-charging is to minimize aeration of hydraulic fluid. Gas pressure does not determine the unit's hydraulic/resistance characteristics. "Non-gas" units minimize aeration through other means.
Monroe utilizes "low gas" and "non-gas" designs in select units based on the Original Equipment requirements of the corresponding vehicle, where applicable, to help deliver "like new" ride and handling.
Benefits of Low Gas Charged Units
OE manufacturers utilize this damper design on vehicles that will be operated under harsh driving conditions, to help ensure durability of the unit
A low gas design exerts less stress on the oil seal
This design also helps to reduce ride harshness at low piston speeds
Benefits of Non-Gas Charged Units
Some special damper valving and design characteristics eliminate the need for gas charging
Non-gas charge is required when the damper is designed with a large oil capacity that prevents temperatures from raising high enough to cause aeration
On some vehicles with increased spring rate, using gas-charged dampers would result in low piston-speed ride harshness
To check rod reaction on ride control units, follow this process:
Make sure unit is at room temperature
Cycle unit from full extension to full compression 2 to 3 times with the rod facing up
Fully compress unit and allow the rod to extend on its own. This should require less than 45 seconds on a unit with normal gas pressure and up to 2 minutes for a low gas unit. If the unit fully extends to these specs, it is considered fully functional
Non-gas units do not extend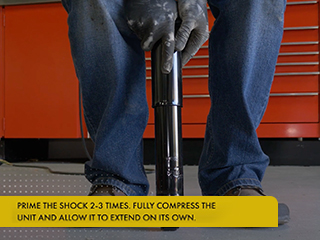 ---
The content contained in this article is for informational purposes only and should not be used in lieu of seeking professional advice from a certified technician or mechanic. We encourage you to consult with a certified technician or mechanic if you have specific questions or concerns relating to any of the topics covered herein. Under no circumstances will we be liable for any loss or damage caused by your reliance on any content.
---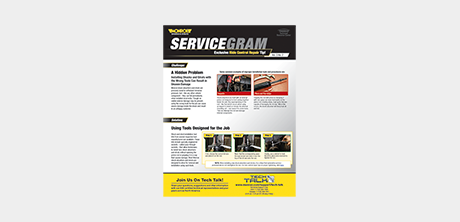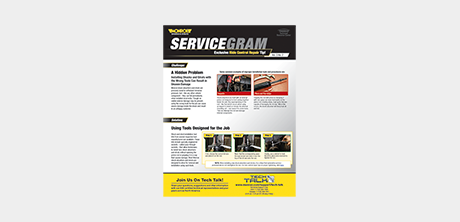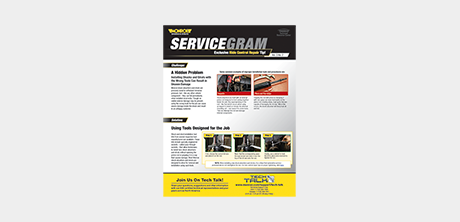 Using Proper Tools When Installing Shocks & Struts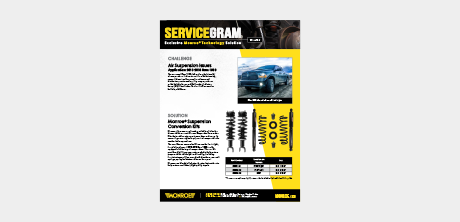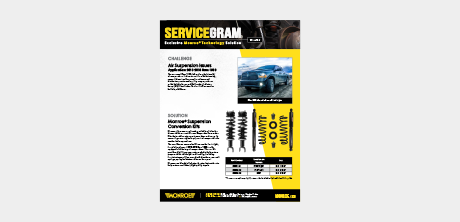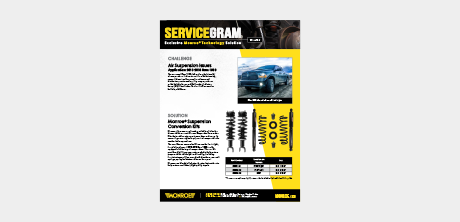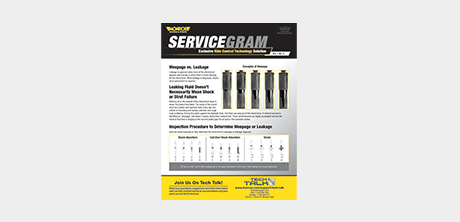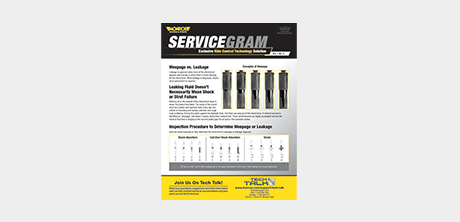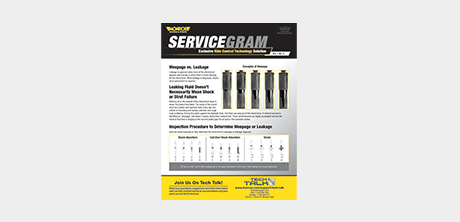 Weepage vs Leakage in Shocks & Struts