ServiceGram Vol. 1, No. 2
Quick-Strut Specialized Springs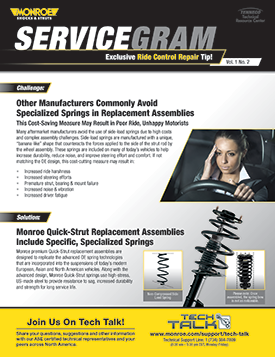 Challenge:
Other Manufacturers Commonly Avoid Specialized Springs in Replacement Assemblies
Cost-saving measure may result in poor ride, unhappy motorists
Many aftermarket manufacturers avoid the use of side-load springs due to high costs and complex assembly challenges. Side-load springs are manufactured with a unique, "banana-like" shape that counteracts the forces applied to the side of the strut rod by the wheel assembly. These springs are included on many of today's vehicles to help increase durability, reduce noise, and improve steering effort and comfort. If not matching the OE design, this cost-cutting measure may result in:
Increased ride harshness
Increased steering efforts
Premature strut, bearing & mount failure
Increased noise & vibration
Increased driver fatigue

Solution:
Monroe® Quick-Strut® Assemblies Include Specific, Specialized Spring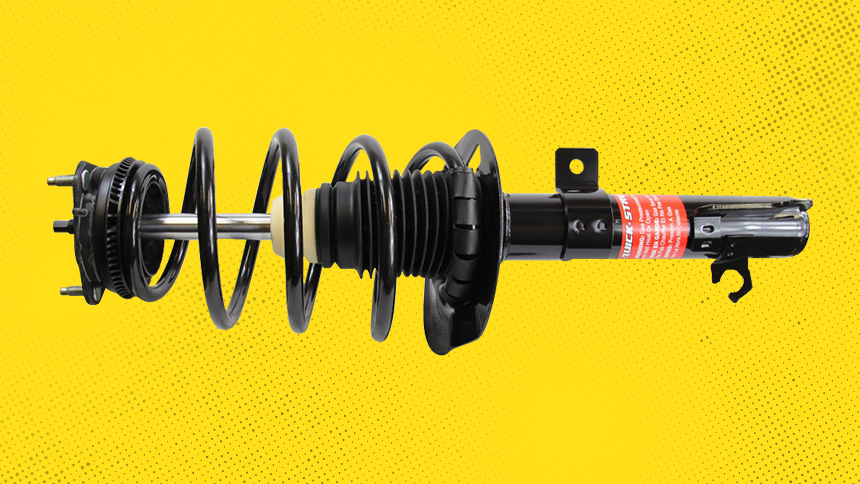 Monroe premium Quick-Strut assemblies are designed to replicate the advanced OE spring technologies that are incorporated into the suspensions of today's modern European, Asian and North American vehicles. Along with the advanced design, Monroe Quick-Strut springs use high-quality SAE, US-grade steel to provide resistance to sag, increased durability and strength for long service life.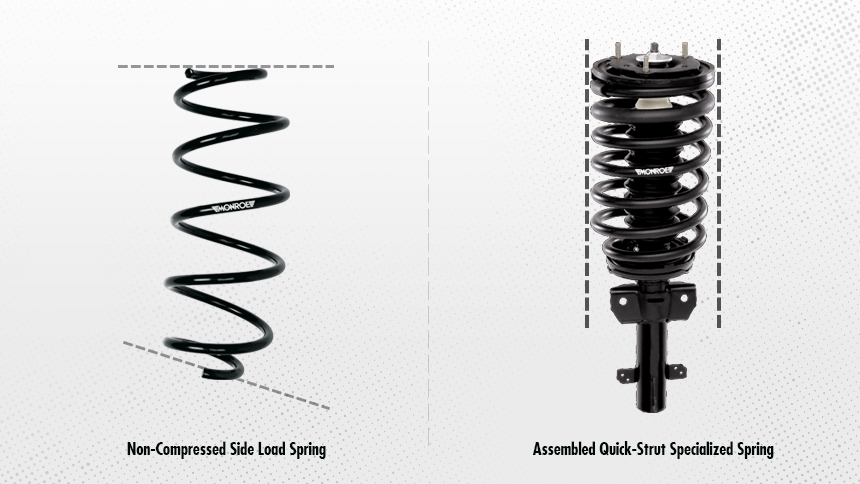 Please note: Once assembled, the spring bow is not as noticeable.
---
The content contained in this article is for informational purposes only and should not be used in lieu of seeking professional advice from a certified technician or mechanic. We encourage you to consult with a certified technician or mechanic if you have specific questions or concerns relating to any of the topics covered herein. Under no circumstances will we be liable for any loss or damage caused by your reliance on any content.
---