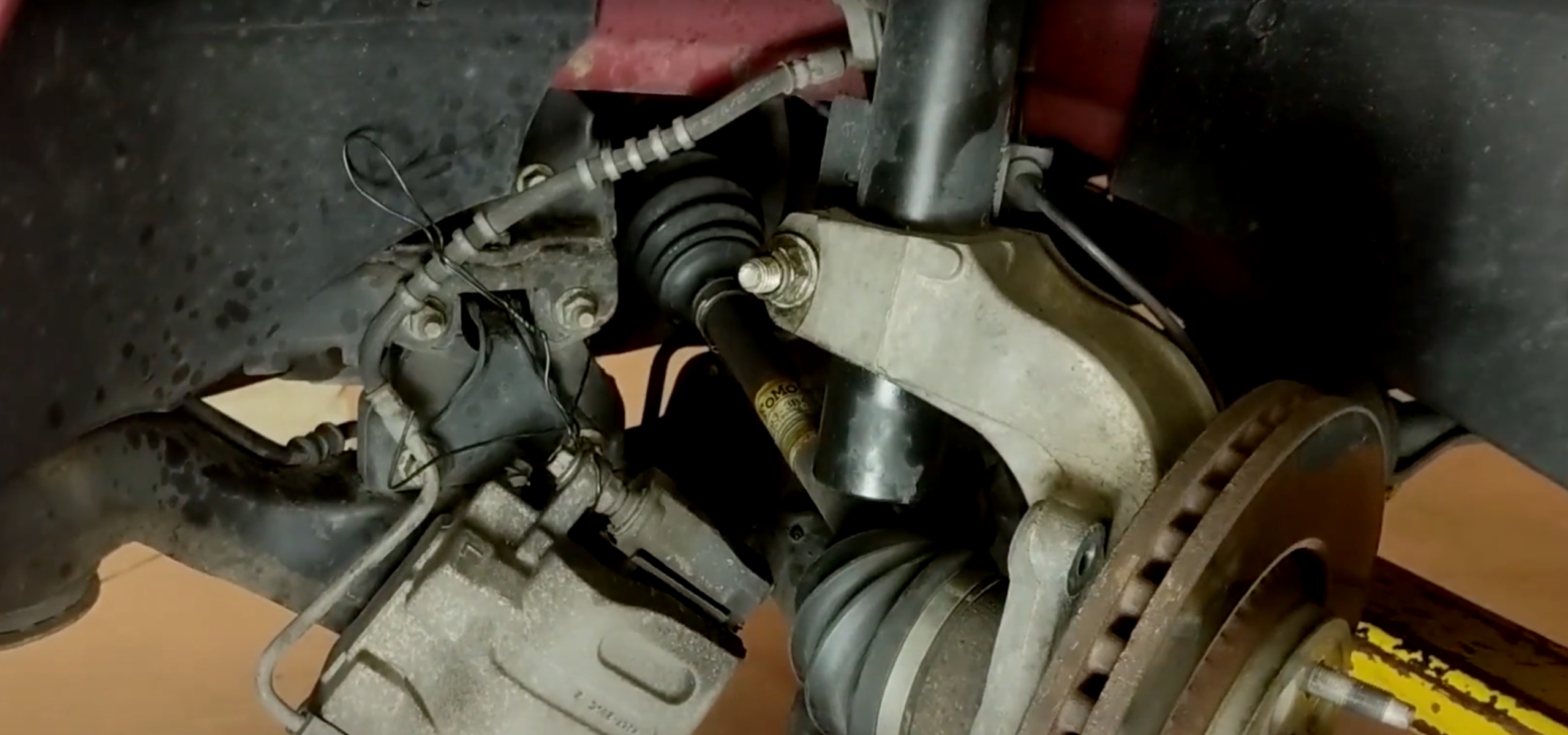 Importance of Inspecting Cinch Cup Hardware when Installing Struts
Challenge: Excessive Strut Body Movement Due to Loose Mounting
When installing a strut, getting everything torqued correctly is vital. It can appear as though everything is torqued and tightly secure, but after a while you may notice a clunking noise from the strut body moving freely in the cinch cup mount when hitting a bump, pothole or other irregularity in the road. An indication that the strut is freely moving in the cinch cup is to visually inspect the paint on the body of the strut for scratches or wear where it is moving in and out of the cinch cup. On struts that utilize cinch cup-style mounting hardware, the culprit could be corroded bolt and nut threads impacting the ability to torque the hardware securely.
Corrosion on the bolt and nut threads can prevent the strut from being torqued to manufacturer's specifications. Torquing the nut with the proper clamping force holds it in place. Corrosion can cause the bolt to reach torque specifications too soon – thus not being torqued properly and not as tight as it should be. This can allow the strut to move within the cinch cup mount, putting full weight on the locating bracket and leading to potential damage or complete failure. The bracket isn't designed to hold the weight of the vehicle; its purpose is to locate where to insert the strut into the housing. If the bracket fails, it may allow the strut to break free of the mount and allow additional significant damage to other components.
Before installing the strut, be sure to inspect the bolt and nut threads to ensure both are free of corrosion. Having the bolt and nut threads clean and corrosion-free ensures they can be torqued to manufacturer specifications. This is an essential step for a successful installation of struts that have hardware with a cinch cup design.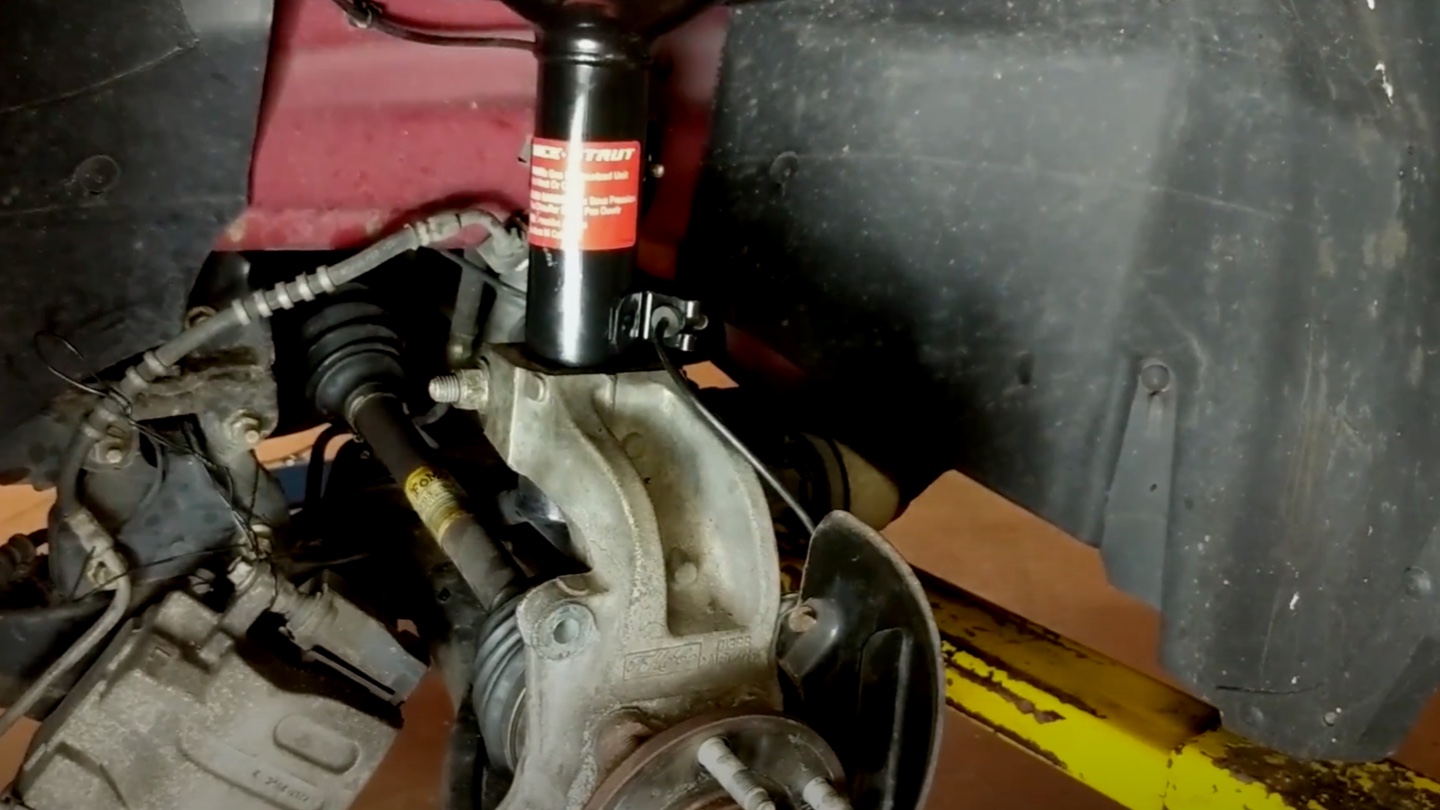 Popular Cinch Cup Mount Applications

Quick-Strut Assembly Part Number(s)*

OESpectrum Strut Part Number(s)

Application

Position

171377L, 171377R

271377L, 271377R

371377L, 371377R

571377L, 571377R

671377L, 671377R

71377 (left & right)

2005-2010 Jeep Grand Cherokee

Front

172311 (left & right)

72311 (left & right)

2005-2018 Volkswagen Jetta

Front

172788 (left)

172787 (right)

272788 (left)

272787 (right)

 

72788 (left)

72787 (right)

2014-2022 Ford Transit Connect

Front

172899L, 172899R

272899L, 272899R

72899 (left & right)

2011-2021 Chrysler 300

2011-2021 Dodge Charger

Front

172908 (left)

172907 (right)

72908 (left)

72907 (right)

2013-2018 Ford Focus

Front

272971 (left)

72970 (right)

172971 (left)

172970 (right)

72971 (left)

72970 (right)

2013-2017 Honda Accord

Front

Not Available

73075 (left)

73074 (right)

2014-2020 Nissan Rogue

Front

173081L (left), 173081R (right)

73081 (left & right)

2021-2022 Honda Civic

Front
*Part number may only apply to specific years in the listed applications.
SOLUTION: INSPECT HARDWARE FOR DAMAGE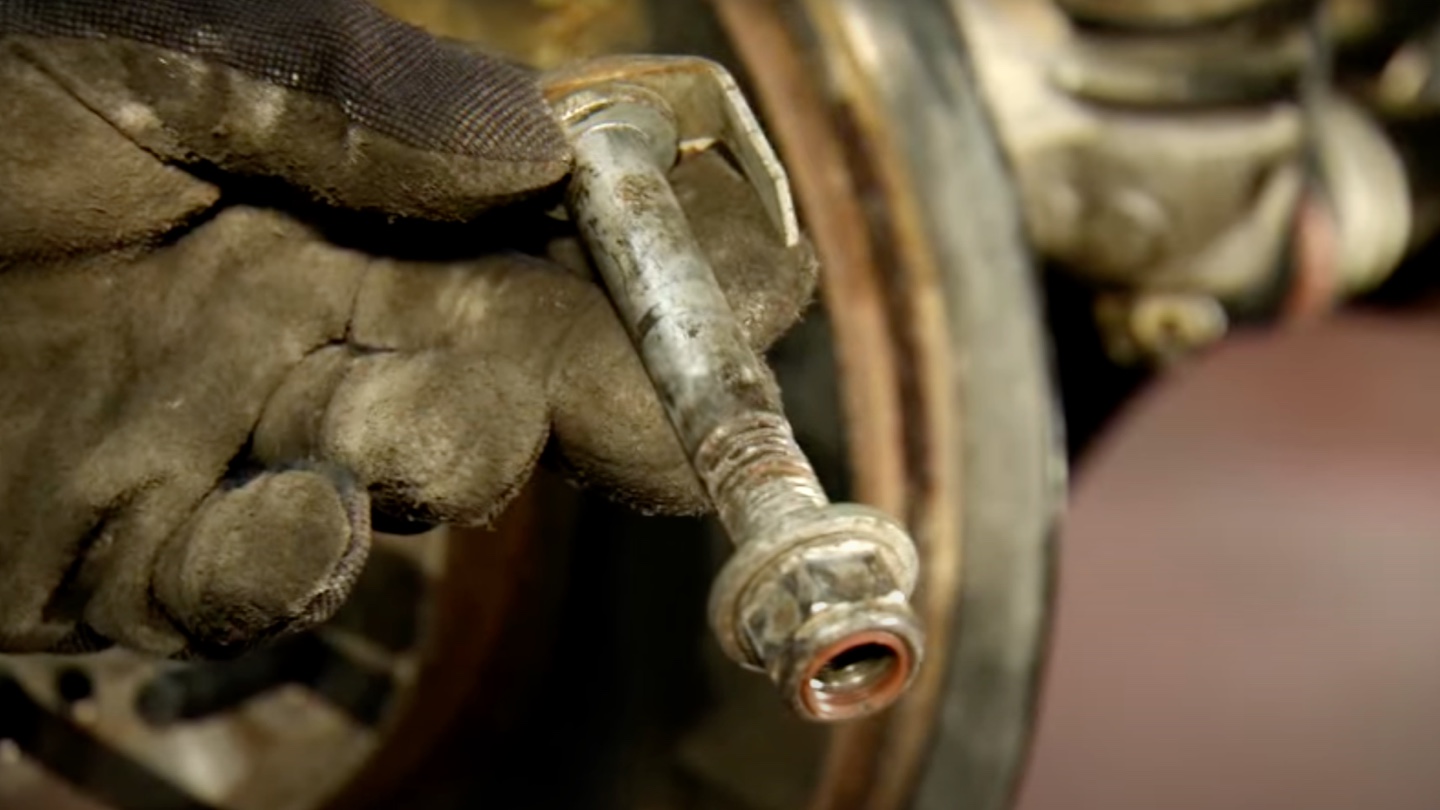 To reduce comebacks for noise or other issues, inspect the existing hardware for damage when installing struts with cinch cup style hardware.

Inspect
Before installing the strut, examine the hardware to ensure that the bolt is clean and the threads aren't obstructed. Please note that grease should never be used on a bolt that has to handle clamping force. If there is light corrosion on the bolt or threads, you can clean it off with a wire brush and reuse the hardware.
Replace if Damaged
If the hardware is heavily corroded, stretched or damaged, it is important to use a new bolt and nut with clean threads so that the bolt delivers torquing load and securely locks the strut body into the cinch cup, properly supporting the weight of the vehicle.
---
The content in this article is for informational purposes only. You should consult with a certified technician or mechanic if you have questions relating to any of the topics covered herein. Tenneco will not be liable for any loss or damage caused by your reliance on any content.
---