Monroe® has you covered

Monroe is pleased to extend its market coverage advantage through the first-to-market introduction of Monroe Mounting Kit part numbers for the Hyundai Kona (OS, OSE, OSI) 06.2017 - / Kona SUV Van (OS, OSE, OSI) 06.2017 -. Monroe Mounting Kits help professional installers restore safe, durable, original equipment-style ride and handling on a vast majority of passenger vehicles operated in Europe and surrounding regions.
Monroe delivers more than just a world-class, durable ride. We closely monitor the vehicle population to ensure the right Monroe products are available when and where each vehicle reaches prime ride control repair age. In addition, every Monroe Mounting Kit is offered with the brand's full, 5-year warranty protection*. This industry-leading 5-year warranty highlights the enhanced safety benefits and exceptional durability that come when installers and their customers choose Monroe products.
*The 5-year warranty applies when the complete replacement job is performed: shocks must be replaced in pairs on the same axle. In addition, new Monroe Protection Kit and, if applicable, Monroe Mounting Kit must be installed as part of the job.
ART. NO.: MK515
Rear Axle
Hyundai Kona (OS, OSE, OSI) 06.2017 -
Hyundai Kona SUV Van (OS, OSE, OSI) 06.2017 -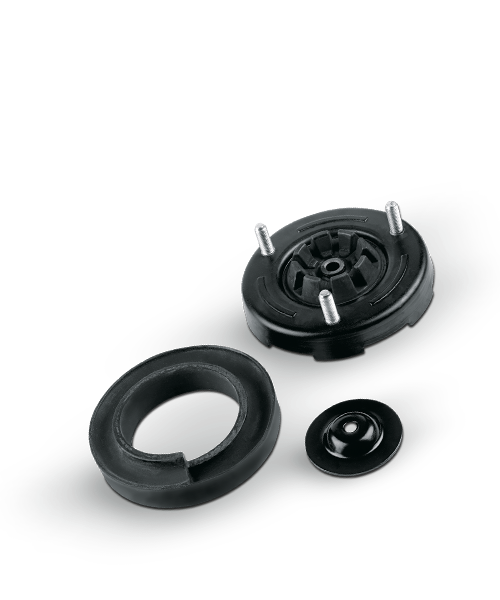 discover the monroe range
Discover Monroe shock absorbers, now with a 5 year warranty on any qualifying Monroe product when completing a full replacement of shocks and struts in pairs, including protection and if applicable mounting kits.