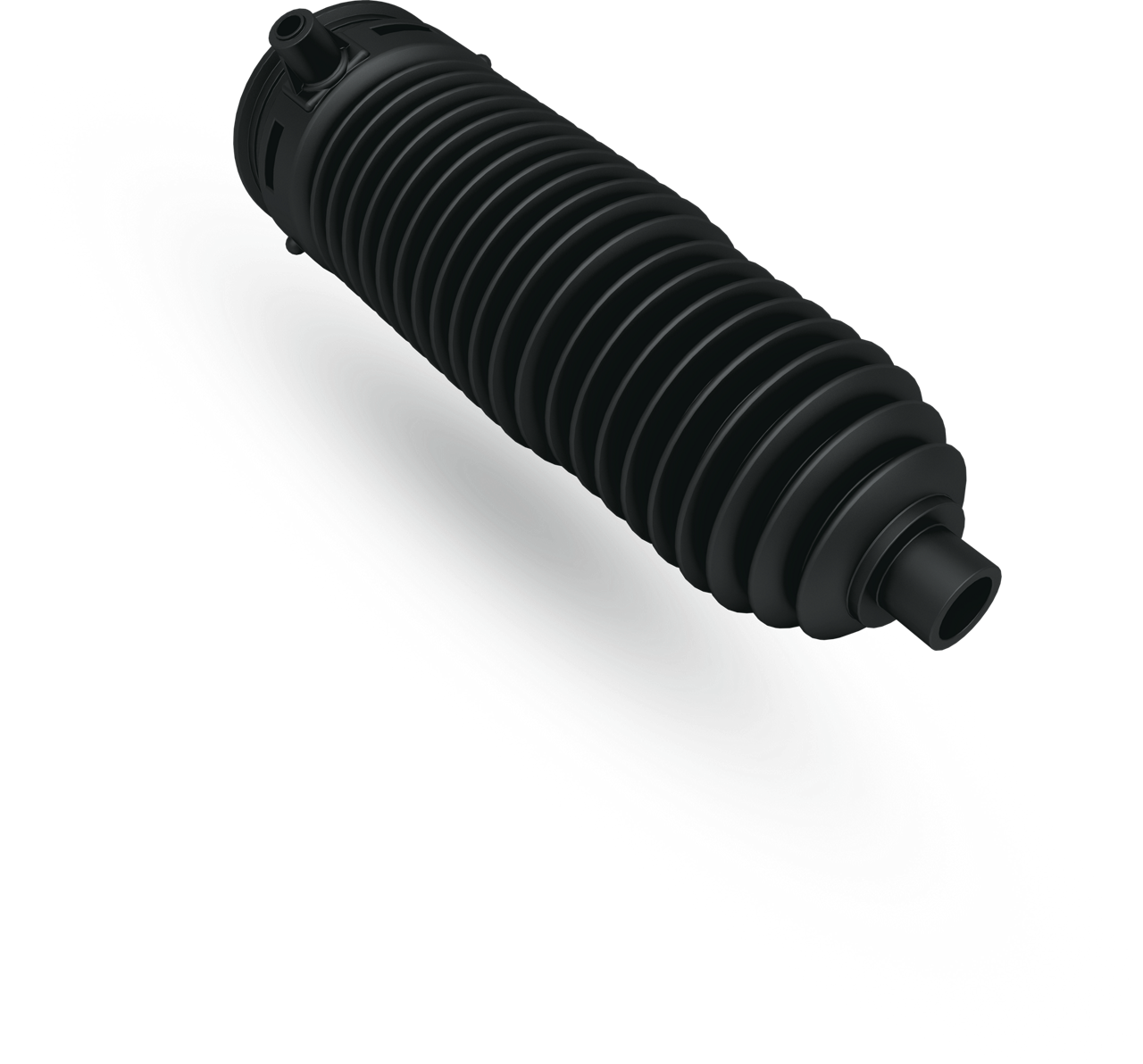 STEERING GAITERS
Monroe® steering gaiters help service professionals and vehicle owners protect safety-critical steering components from premature wear and damage.
KEEP IT CLEAN
Dirt, water and other contaminants can accelerate wear of a vehicle's steering rack and axial joint linkage points. Impacts by road debris can do even more damage. Steering rack gaiters are the last line of defense – and when one is torn or missing, it should be replaced as soon as possible.
DESIGNED TO OE SPECS
Each Monroe steering rack gaiter is designed and manufactured to address each vehicle's original equipment specifications. Only extremely durable materials, including high-grade nitrile rubber and thermoplastic, are used to ensure factory-quality performance and durability.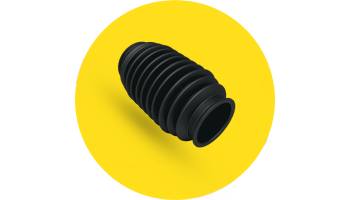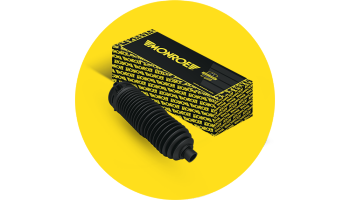 EASY INSTALLATION
Every successful repair depends on precise installation, and Monroe steering rack gaiters make this job easier than ever. Each Monroe gaiter is offered with a vehicle-specific plastic strip or metal clamp to ensure a fast, easy, trouble-free seal.
NEW axial rod? NEW GAITER.
While it makes sense to use new gaiters when installing a replacement steering rack, it is also highly recommended to use new ones when replacing axle rods. Even if the original gaiters seem acceptable, there might be pinhole leaks and other hard-to-see damage that could quickly undermine the steering system. The smart approach is to always protect the value of this repair with quality Monroe gaiters.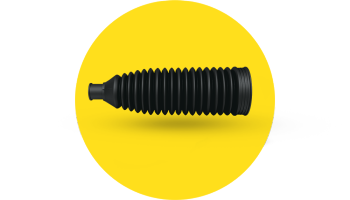 QUICK-LOOK BENEFITS
INCREASED SAFETY
Strong, reliable steering system connections
SUPERIOR DURABILITY
Manufactured exclusively from high-strength materials
LIKE-NEW STEERING PRECISION
Ultra-low-friction socket designs

looking to save time while making a smart choice?
Use our Find My Part tool to identify the right part for your vehicle.
Find My part
discover the monroe range
Monroe offers a total steering & suspension solution for vehicles. Discover our shock absorbers, mounting and protection kits, gas springs, coil springs, spheres
and many other steering & suspension parts. 
Installation best practices
Best practices to avoid injury while performing steering and suspension repairs. Learn more!
steering and suspension Catalogue
Find all of the Monroe parts you need for any steering and suspension repair through our convenient library of free, downloadable PDF catalogues and user-friendly electronic catalogue interface.