Stabilizer links
Stabilizer links are comparatively compact parts that play a large role in protecting drivers and their passengers. Monroe® stabilizer links are engineered specifically for each vehicle model.
STABLE AND SAFE
Stabilizer links connect the vehicle's anti-roll bar to the wheel-ends or chassis. This helps enhance stability and road holding by controlling weight transfer around corners and in high-speed maneuvers. Monroe stabilizer links feature the strong, highly durable materials needed to ensure safe, consistent, long lasting performance.

original equipment inspired designs
Each Monroe stabilizer link is engineered and manufactured to reflect original equipment specifications, including body material, socket design and bearing composition.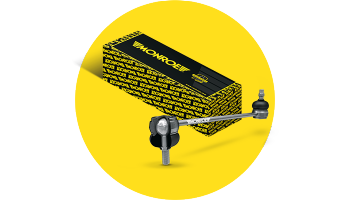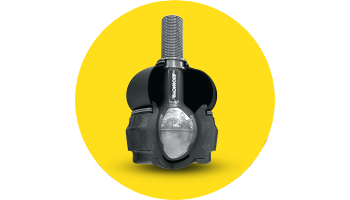 precise motion

Socket design is key to proper performance and durability. Monroe stabilizer links utilize the latest, ultra-low-friction/high-performance ball-socket designs to deliver precise, noise-free motion in all operating conditions.
LOCKED-IN LUBE
Long service life depends on proper lubrication of the stabilizer link's ball-socket assembly. Each Monroe stabilizer link is equipped with a robust, tear-resistant dust boot manufactured from chloroprene rubber (CR) or equivalent material. This boot effectively seals in grease while locking out dirt, water and other contaminants.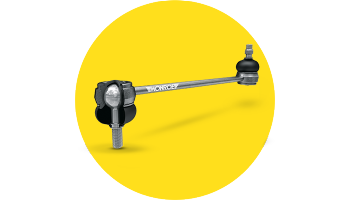 QUICK-LOOK BENEFITS
INCREASED SAFETY
Reduced body roll and sway
SMOOTH, QUIET PERFORMANCE
Precisely calibrated ball-socket loads
SUPERIOR DURABILITY
Super-strong materials reflecting OE specifications

Looking to save time while making a smart choice?
Use our Find My Part tool to identify the right part for your vehicle.
Find My part
discover the monroe® range
Discover Monroe shock absorbers, now with a 5 year warranty on any qualifying Monroe product when completing a full replacement of shocks and struts in pairs, including protection and if applicable mounting kits.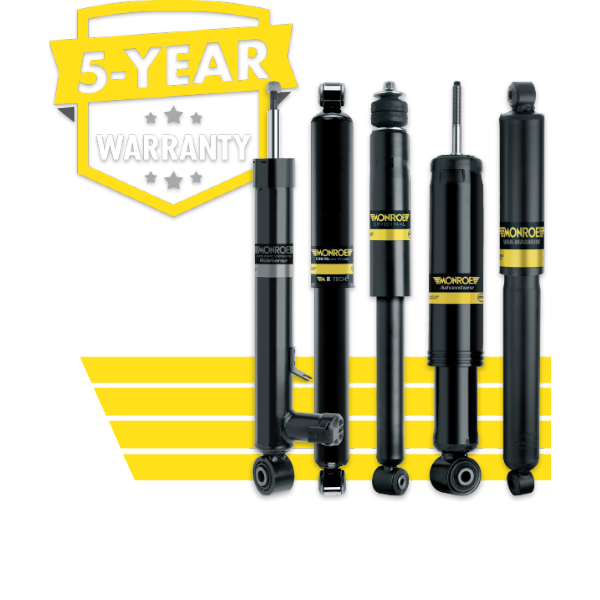 Installation guide stabilizer links and bushes
How to install stabilizer links and bushes? Click below to discover text and video instructions to help ensure a complete, high-quality repair.
steering and suspension Catalogue
Find all of the Monroe parts you need for any steering and suspension repair through our convenient library of free, downloadable PDF catalogues and user-friendly electronic catalogue interface.