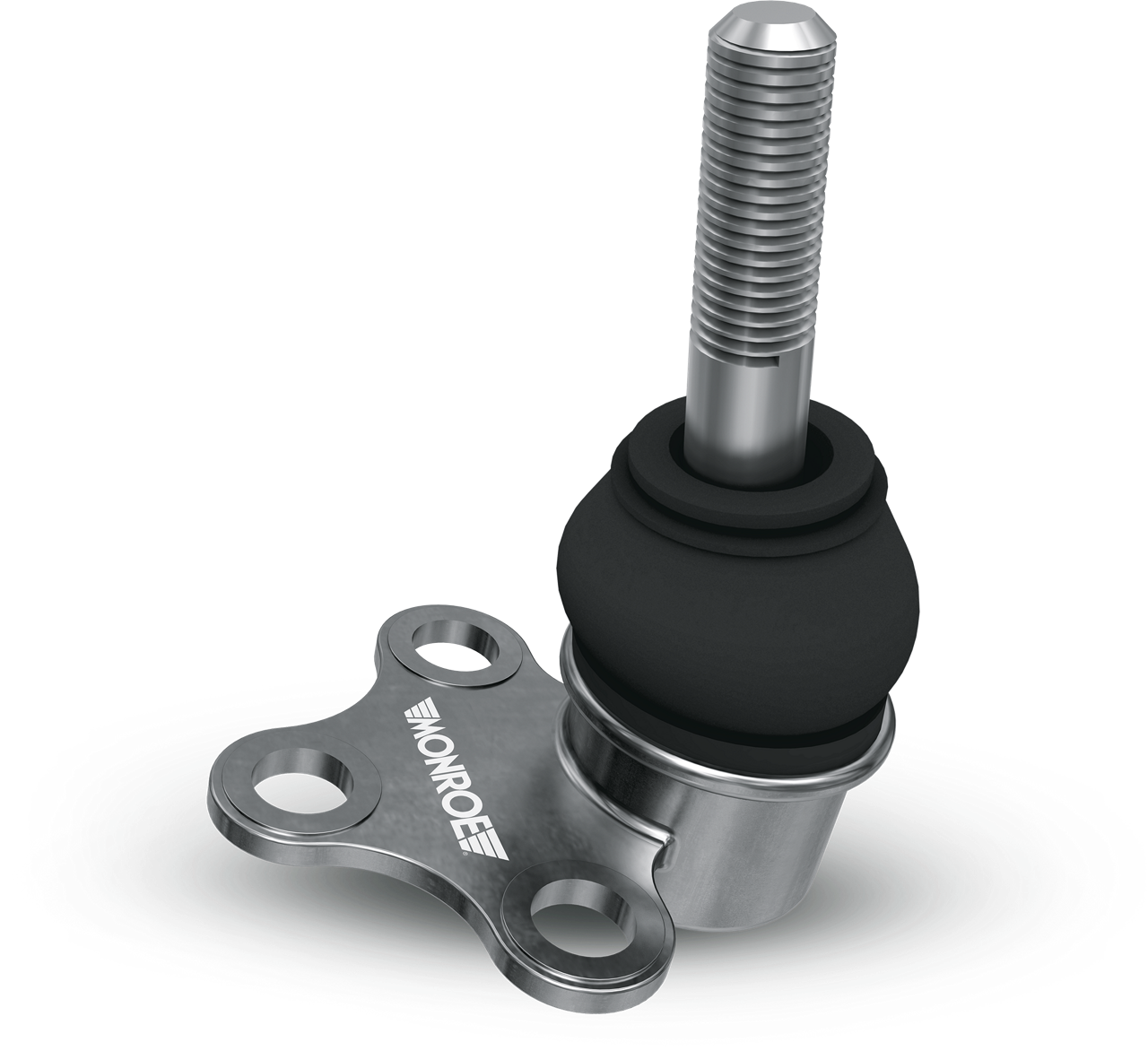 ball joints
Monroe® offers a comprehensive range of ball joints, each engineered to address the unique operating requirements of the corresponding vehicle.
super strong
Each Monroe ball joint is manufactured exclusively from premium-grade steel formulated and tested to ensure outstanding strength and durability. Ball joints are safety-critical parts that must withstand an incredible range of operating conditions. Be sure your ball joints are up the challenge by choosing Monroe.
ULTRA-PRECISE MOTION
Monroe ball joints help restore that "new-car" feel and fingertip steering precision by offering the latest ultra-low-friction and high-performance ball-socket designs. In addition, these ball joints are engineered to handle the optimal ball-stud articulation angle specified by the OE Manufacturer, restoring comfort and safety of original steering systems.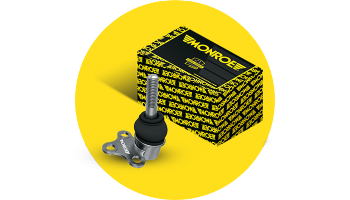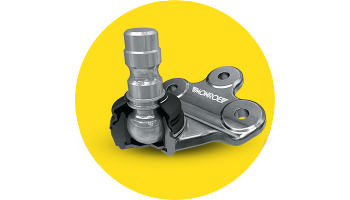 ARMED TO LAST
We have gone the extra step to ensure superior durability in every Monroe ball joint. Each ball joint is delivered complete with an original equipment-grade dust boot manufactured from premium Choloroprene rubber or equivalent material. This means you can count on outstanding mechanical strength and extreme resistance to ozone, environmental contaminants, chemicals and temperatures.
QUICK-LOOK BENEFITS
INCREASED SAFETY
Stronger materials and proven designs
SUPERIOR HANDLING
Latest socket technologies for ultra-precise response
EXTENDED DURABILITY
Engineered and built to last longer

Looking to save time while making a smart choice?
Use our Find My Part tool to identify the right part for your vehicle.
Find My part
discover the monroe® range
Discover Monroe shock absorbers, now with a 5 year warranty on any qualifying Monroe product when completing a full replacement of shocks and struts in pairs, including protection and if applicable mounting kits.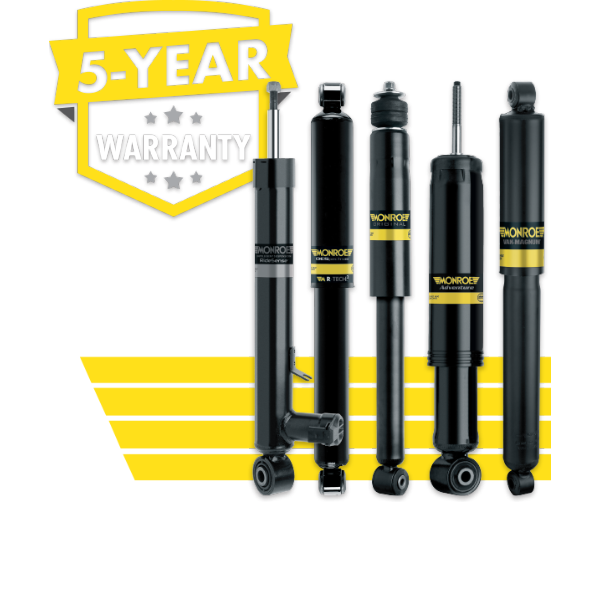 Installation guide ball joints
How to install ball joints? Click below to discover step-by-step instructions for a complete, high-quality repair.
steering and suspension Catalogue
Find all of the Monroe parts you need for any steering and suspension repair through our convenient library of free, downloadable PDF catalogues and user-friendly electronic catalogue interface.